Our Policies and Procedures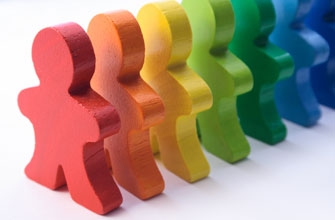 To ensure the nursery runs safely, smoothly and efficiently we have policies and procedures for staff to follow. For your general information some are listed below:
Equal Opportunities:
The nursery is dedicated to a policy of equal opportunity. We recognise that equal opportunity and worth is very important and that we are committed to ensuring access for all to our nursery whether it is for childcare or for a job. All children will be encouraged to express themselves in all aspects of play and encouraged to learn to work together co-operatively and constructively.
Special Needs:
Little Rainbow welcomes all children and families irrespective of their needs. We will provide an appropriate learning environment valuing all abilities and maximising each child's potential.

We have a SEN officer who specialises in this area.
Sickness and Medication:
Medicines are stored in their original containers, clearly labelled and inaccessible to children. Medicines are not administered unless they have been prescribed for that child by a doctor. We are able to give an emergency dose of Calpol for the child's health whilst a parent is on their way to collect an ill child. The parent gives prior written permission to administer any medication. Written records are kept of all medicines administered to children, and parents sign the record book to acknowledge the entry. There is a policy about the exclusion of children who are ill or infectious which is discussed with parents. This includes a procedure for contacting parents or another adult designated by the parent if a child becomes ill whilst in our care.
Security:
The security of the children is extremely important to the nursery, the entrance to the nursery is always locked and a key fob system is has been installed to ensure only authorised personnel can gain entrance. CCTV systems are installed in each room and outside to ensure safety and security are maintained at all times.