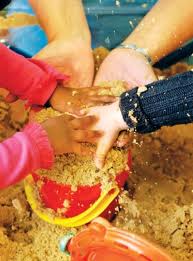 The job of caring for, and developing children, is the most important job in the world. This is particularly true for the Early Years age group, since brain growth between 0-3 years happens at a much greater rate than at any other time during life. This is the time the child is most receptive to learning and stimulation - by the time a child starts school most of the emotional and intellectual "wiring" of the brain has been set. The child's experiences in these early years are therefore vital to their wellbeing and future achievements. The more diverse and interesting experiences the child enjoys, the more the neurons in his or her brains are connected. Our job is therefore to create an engaging and varied environment which maximises the child's opportunity to learn and develop. And the best part is, although Ofsted call it teaching – to a child this is play!!!
So, how do we at Little Rainbow meet this most important requirement? We do this in a number of ways:
"Family" style care
We believe strongly in the power of the family – and by family we mean whatever network of loving care and close relationships that the child experiences at home. We do our best to replicate that "family" environment in all aspects of our daily nursery life.
Each child has a key carer who is the main person responsible for their development and their wellbeing. The key carer will get to know the child and their family and ensure that the child's experiences at home and nursery build on one another. For the child, their carer is a source of love and learning, comfort and stimulation, who is sensitive to their physical and emotional needs. By providing consistent and responsive care we ensure the child has the best opportunity for healthy emotional and social development.
We promote "family" style activities, for example the adults and children eat together round the table. Children of different ages are given opportunities to play together and learn from each other, just as they would with siblings at home – the habit of nurseries confining children to "their" age group in a nursery is a relatively recent occurrence!
The Environment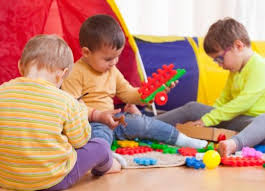 Learning is best achieved when children have choices and can follow their own interests. We have created a physical environment which encourages children to explore and choose whatever activities and spaces take their fancy. They can do this at a time and rate that best suits their own interests and development.
Physical development of the children is vital for both their bodies and their minds. Our garden give the children ongoing opportunities to run, climb, balance and jump, as well as use trikes and bikes, all of which support their strength, poise and confidence. Less well known is that the area of the brain connected with movement is also related to abstract thinking and mental focus so daily exercise is key to supporting the child's ability to concentrate. We don't forget our babies either, they have ample space to crawl, climb and toddle which support their development.
The Role of the Adult
For the y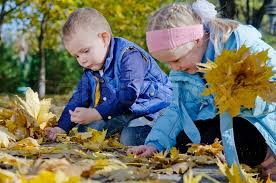 ounger children (0-3) most of their activities are "child-led". Given the ability to choose an activity that interests them they become deeply immersed in their play and involved in discovery, which in turn maximises their development. The role of the adult is therefore to enable and facilitate rather than to direct the child's activities. And of course to be on hand with words of encouragement, praise, cuddles and high fives!
For the pre-schoolers this principle still applies, but some activities become more "adult led" as the focus on literacy and maths increases and learning programmes such as Letters and Sounds are introduced. Of course, it's all still good fun, the trick is to link the child's interests to the learning!